Transform Your Company's Digital Presence
At Effco, we craft cutting-edge web and app experiences. Each asset we provide is custom-curated to resonate with your audience. Accelerate conversion-optimised lead generation with Effco's dynamic approach to digital.
Featured Solutions
Digital design services and beyond
Leverage our comprehensive suite of digital design services to develop, enhance, and maintain high-performing web and mobile applications that propel your business forward.
Irish website development

Outsource website development to experience the power of a dynamic and responsive website that elevates engagement.

Mobile app development

Harness the benefits of an intuitive and feature-rich app on the web or iOS and Android platforms, ensuring a seamless user experience.

Strategic UI/UX design

Design stunning, user-friendly interfaces that captivate users and maximize conversion rates.

App and website maintenance

Safeguard the longevity of your digital presence with our robust maintenance and support services for uninterrupted success.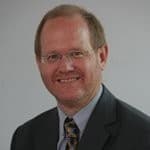 Frequently asked questions
Ready to turn your vision into reality?
Let our team of experts create a digital masterpiece for you. Get started today!